TRAINING CLASSES BACK BY POPULAR DEMAND!!
Thank you all for your continued interest in wanting me to help you develop your artistry. It's very inspiring and I am grateful to help you hone your craft!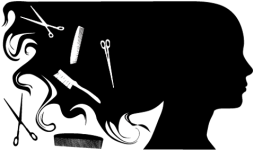 Background and Experience
I am a NYC based hairstylist with 35+ years of experience in styling hair for weddings and special events.
I also have a 25 year background in salon work, theater, store fronts, editorial and fashion shoots, runway hair and wig work.
Currently averaging 45 wedding a year and a base of repeat clients for their special events, my business covers everything from Friday night hair to walking down the aisle or red carpet.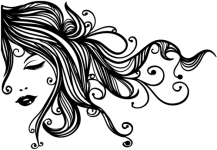 Classes
Classes take place in your salon or studio.
There is a 6 stylist maximum, but their models can also be stylist to maximize your salons learning potential. Please note that smaller groups tend to get more individual attention.
I will be demonstrating on a manikin head while stylists execute on live models, or manikin heads you provide. I give you the freedom to explore your creativity while providing hands on individual guidance.
We will be collectively working on 1 down style with the sides swept up/pinned back/half up, and a high/middle/low bun. These are the 2 most common basic shapes.
This includes working on the basic but intricate skills of creating well balanced shapes, various curl techniques, teasing, combing out, draping, and pinning hair in various ways to help the client achieve their vision with confidence and a greater understanding of how to successfully get there. We will also talk about how to make contacts, contracts, set pricing and what's needed in your kit.
NOTE: Very often, classes can be broken up into 2 or 3 training days due to the large body of information to cover especially if the stylists are more beginners. Half day training is also available.
Day 1 – This a big day; We cover prepping the hair, creating a perfect balanced head shape, and draping and pinning the hair.
This is most effective while targeting a long, down wavy style with the sides swept back. It covers the most amount of necessary information and "tricks of the trade"
Day 2 – We get more into various ways to design hair in up dos focusing on low/mid/side buns and top knots or glam pony's.
Day 3 – We can cover more of anything you need, learning to blow out mother of the brides and styling shorter hair and working with extensions.
Blowout classes also available for your novice artists.
Know yourself and your staff. It is a lot of information and it's not useful if you're getting burnt out, which is why a series of ½ days are available. More seasoned stylists can move along at a faster pace because they have a working knowledge of the movement of hair, but let your beginners go a little slower to fully benefit. Perhaps let them be the model so they can "feel" it as well as see and hear.
Be ready with an idea of what you need to work on and a list of questions of things you want to better understand.

Tools Needed:

Heads to work on (manikin or models)
Hand mirrors (very important)
Blow dryer, curling irons in various sizes, flat iron, hot rollers
Tail combs, (comb out brushes if you want to try them), bobbie pins (closed) and hair pins (open), in both 2" and 3"- color does not matter
Light, workable aerosol hairspray, and smoothing products

Costs
Full Day: $250/pp 10AM-4PM (lunch break)
Half day: $150/pp 10am-1pm
Blow Dry Classes 150/pp – This is a half day class 10am- 1pm
There is no charge for the stylist acting as a model but please note the attention will be given to the working stylist.
Group packages and multiple day packages available depending on the variables.
*Continuing education classes are tax deductible.
*Please note all materials are copy write protected therefore unlawful to duplicate or distribute without Tamara Bosworth's written consent.